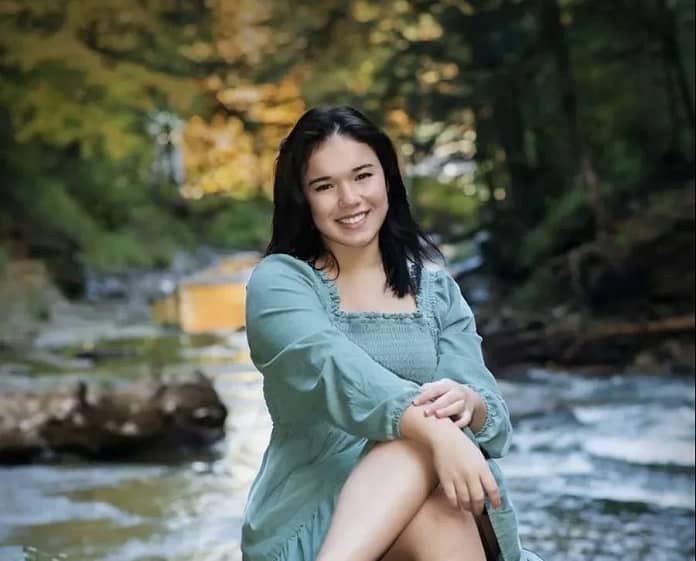 By: Hannah Snedaker/ Senior Writer
"Listen, smile, agree, then do whatever you were going to do anyways." -Robert John Downey Jr.
Tiffani Henke's plans after high school are to attend Susquehanna University and major in both psychology and criminal justice.
"I chose psychology and criminal justice because I was inspired by T.V. shows like Criminal Minds, NCIS and Bones. I chose Susquehanna University because I love their campus and staff, I love flexibility of majors and how understanding they are when it comes to changing majors." 
Henke says her favorite memory from high school was being a part of the theater community at Blue Ridge.
It was her mom and dad, she says, who supported her and played major roles in her success throughout her high school career.
Henke was involved in extracurriculars throughout high school, including: Leo Club (six years), Science Club (two years), Chorus (six years, president one year), NHS (one year), SADD (one year), theater (eight years), and basketball manager (five years; including varsity for three years).
Tiffani Henke's advice for current and upcoming high school students is: "Make high school what you want it to be. It's not something someone else gets to dictate for you. Make the friends you want to make, and if they don't stick around, that's fine too."
Take a look at some articles Tiffani Henke has been apart of here.